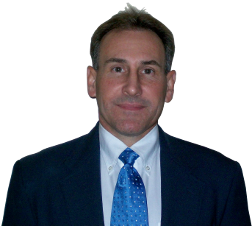 I have over 37 years of experience helping clients navigate the complex and confusing insurance marketplace. I know the importance of understanding the unique concerns and needs of each client. Before I suggest a solution, I always take the time to fully review your concerns, circumstances, and budget.
Once you become a client, I understand that your needs may change along with your family, job, or income. I give quick response to your needs with personal attention to your account. I am always ready to help you revisit your coverage to make sure it is still relevant and cost-effective. I am there to provide continuing service to you.
While I incorporate contemporary financial and insurance concepts, I have built my business on traditional values of community involvement and personal service. I am actively involved in the community. I know that my continual success depends upon the ongoing success of the community.
Douglas J. (Doug) Deavers
Business and Civic Involvements:
President and founder of the Naples Diamondbacks Baseball Club. A youth not for profit baseball club (1997-2004).
Served as Council President, Trustee, Treasurer, and on Endowment Committee of Community Congregational Church (1986-2017).
Board of Directors, Better Business Bureau of South Florida (1986-1992).
Life Loyal Member, Sigma Chi Fraternity.
Founding Member, Southwest Florida Chapter of National Football Foundation and College Hall of Fame.
North Naples Little League Board Member (1995-2001).
Education:
Bachelor of Science in Finance from Illinois Wesleyan University, Bloomington, Illinois (1979-1983). Numerous annual continuing education courses and advanced training schools.